Nintendo has lifted the curtain for Super Smash Bros. Ultimate 's latest DLC fighter: Terry Bogard.
During their livestream, Smash's director Masahiro Sakurai in an elegant display of both videogame history knowledge and love for SNK's history (especially The King of Fighters series) took us down Terry's evolution and presence ever since his first appearnce in Fatal Fury back in 1991.
Keeping true to both the character and the legacy, Sakurai showcased the character in action, while giving the thought process behind every move and decision made, while incorporating Terry to the roster.
The Legendary Wolf is bringing similar mechanics as those seen with Ryu & Ken (he faces the opponent in a 1-on-1 matchup, and his specials can be done as traditional B moves or by inputing the command moves), and introduces some of his own features such as the inclusion of his Super Special moves: Power Geyser and Buster Wolf (both tied to his GO mechanic).
Sakurai also revelead new SNK-themed Mii fighter costumes: Nakoruru (Samurai Shodown), Ryo (Art of Fighting) , Iori (The King of fighters), Akira & Jacky (Virtua Fighter) and 50 new songs to add to the already outstanding soundtrack, one additional stage and upcoming Amiibos for the game.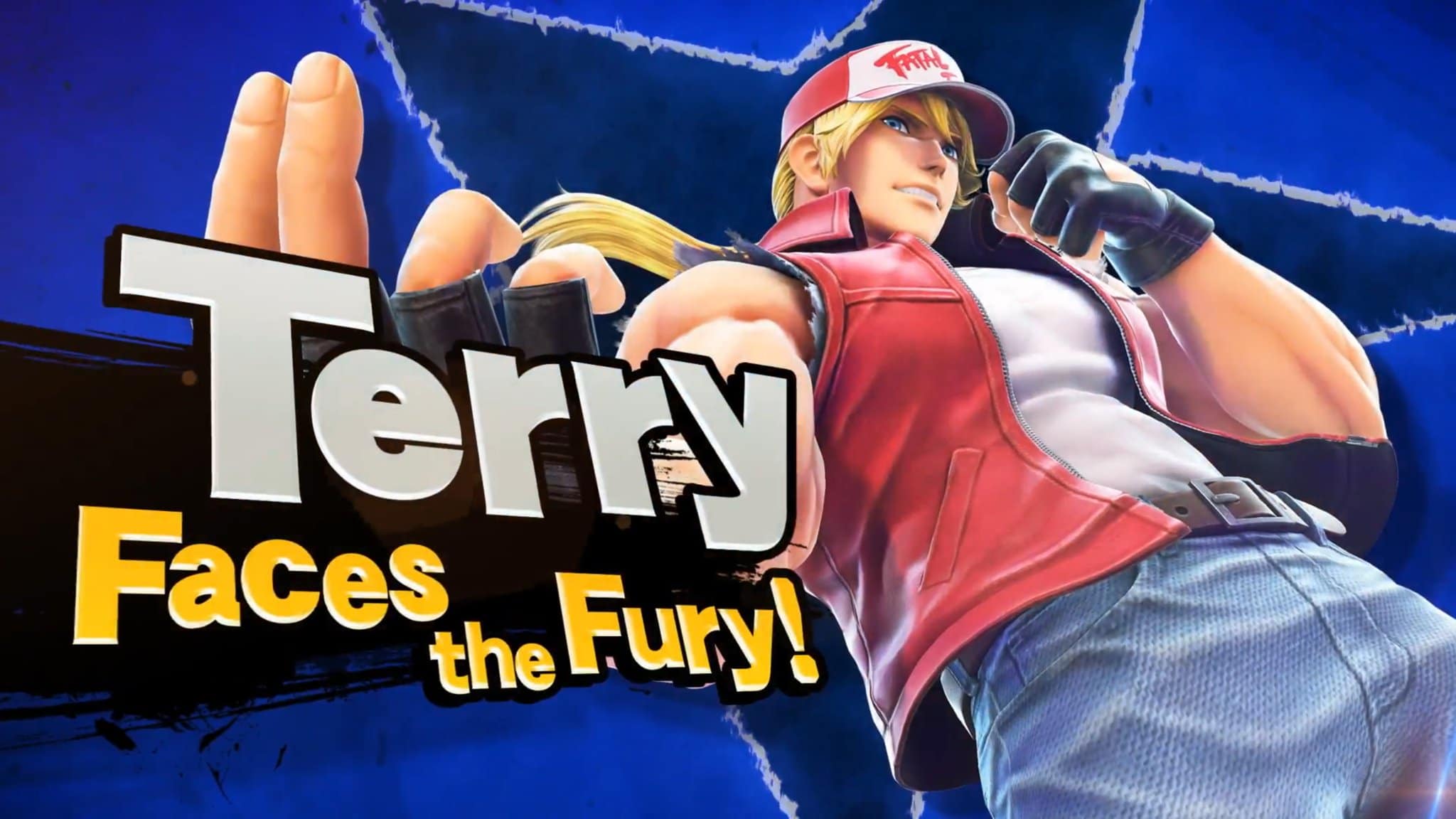 Version 6.0.0 for Smash is now avalaible. The update includes all the aforementioned content. The Amiibos are set to be realeased later this month.